Prof. Dr. Ulrike von Luxburg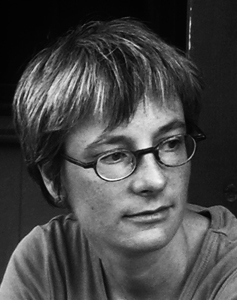 University of Tübingen
Department of Computer Science
Sand 14
72076 Tübingen
Germany

Room: B214
Phone: +49 (0)7071 29-75945
E-mail: luxburg(at)informatik.uni-tuebingen.de


I am a professor for computer science, with research focus in machine learning theory and computational statistics. I am also a fellow at the Max Planck Institute for Intelligent Systems.
Research. My current focus is on the statistical analysis of algorithms on random graphs, statistics of complex networks, and ordinal data analysis. Publications Awards Our research seminar
Teaching. For all questions concerning teaching please visit our teaching page (also includes consultation hour times, topics for Bachelor / Master theses, comments about taking exams).
Wir suchen Übungsleiter fuer die Vorlesung Algorithmen im WS 2018/19 (3. Semester Bachelor Informatik; war frueher immer im Sommersemester, nun im Tausch mit Informatik 3 im Wintersemester). Bei Interesse bitte bewerben wie hier beschrieben.
Things I currently do:
I am in the executive board of NIPS
I am member of the steering committee of the Association for Computational Learning (runs the COLT conference)
Things I did in the past.
Code and data sets
(in particular, our peer grading data) ...
here
.
Job applications
(interns, PhD students, Postdocs) see
here
.
Some of my funding comes from: