Prof. Dr. Ulrike von Luxburg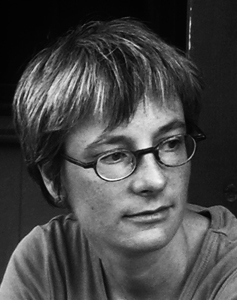 University of Tübingen
Department of Computer Science
Sand 14
72076 Tübingen
Germany

Room: B214
Phone: +49 (0)7071 29-75945
E-mail: luxburg(at)informatik.uni-tuebingen.de

Please send emails related to NIPS 2016 to program-chairs(at)nips.cc (not to my personal email address).
I am a professor for computer science, with research focus in machine learning theory and computational statistics.
NEW:
I got appointed as a Max Planck Fellow at the Max Planck Institute for Intelligent Systems, Tübingen
I am looking for one new postdoc and one new PhD student, starting around Jan 2017, in the area of machine learning with comparison-based distance data and ordinal data analysis. The official job announcement will come out at some point in September, but feel free to send your application already now if you are interested. The two people will be based at the Max Planck Institute for Intelligent Systems in Tübingen.
Tutoren / Hiwis gesucht für die Übungsgruppen der Vorlesung Mathematik 1 im WS 2016/17. Bei Interesse bitte kurze Bewerbung schicken wie hier beschrieben.
Research. My current focus is on the statistical analysis of algorithms on random graphs, statistics of complex networks, and ordinal data analysis. Publications Awards Local research seminars
Teaching. For all questions concerning teaching please visit our teaching page (also includes consultation hour times, topics for Bachelor / Master theses, comments about taking exams).
Things I currently do:
I am Program Chair of NIPS 2016, together with Isabelle Guyon, juggling the review process for 2500 submissions with 4000 reviewers ...
I am action editor of JMLR
I am board member of the International Machine Learning Society (runs the ICML conference)
I am member of the steering committee of the Association for Computational Learning (runs the COLT conference)
Things I did in the past.
Code and data sets
(in particular, our peer grading data) ...
here
.
Job applications
(interns, PhD students, Postdocs) see
here
.
Some of my funding comes from: